Farm life in the Drakensberg
It has been forever since we wanted to take a Winter road trip with our doggies…
Finding the time wasn't easy as I mainly work over the weekends & my hubby works week days, but when we found a great deal on Booking.com we couldn't resist!
There was no doubt we were going to the Drakensberg, with the desire to see some breathtaking scenery & the hope of catching some snow flakes!
We were going to a very cozy, self catering cottage, so packing was not a 1 man's job. In between doggie blankets & treats, we knew we needed a plan so we wouldn't leave anything behind.
I took care of all the snacks & fresh produce while hubby got the meat & drinks. It was going to be cold so we packed all our winter essentials & of course wine!
Our puppies, 2 Great Danes, Winter & Maia, are best friends & Winter being a dog with special needs (blind & deaf) is very close to Maia. This was going to be a trip full of new experiences for our doggies & much needed bonding for us!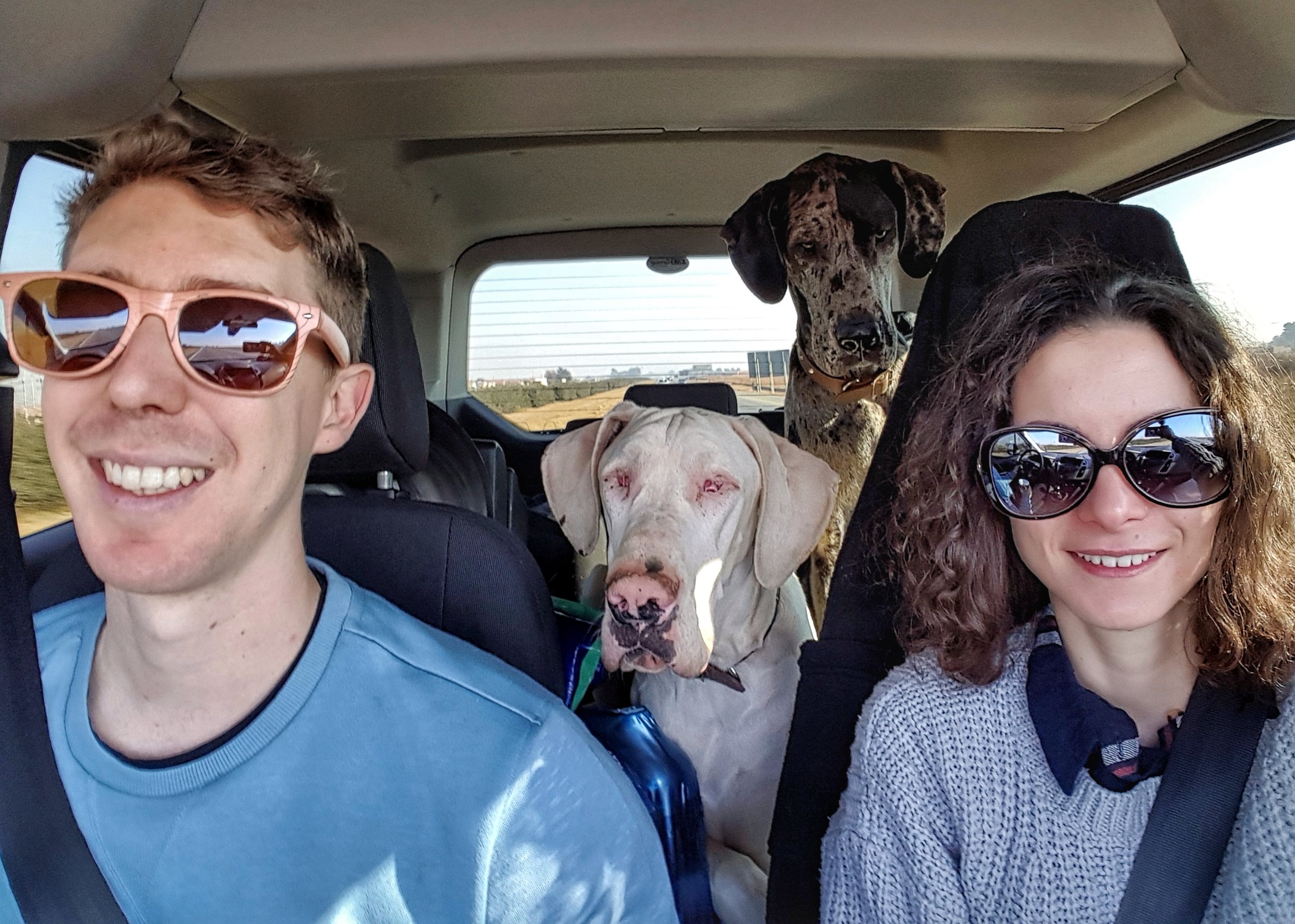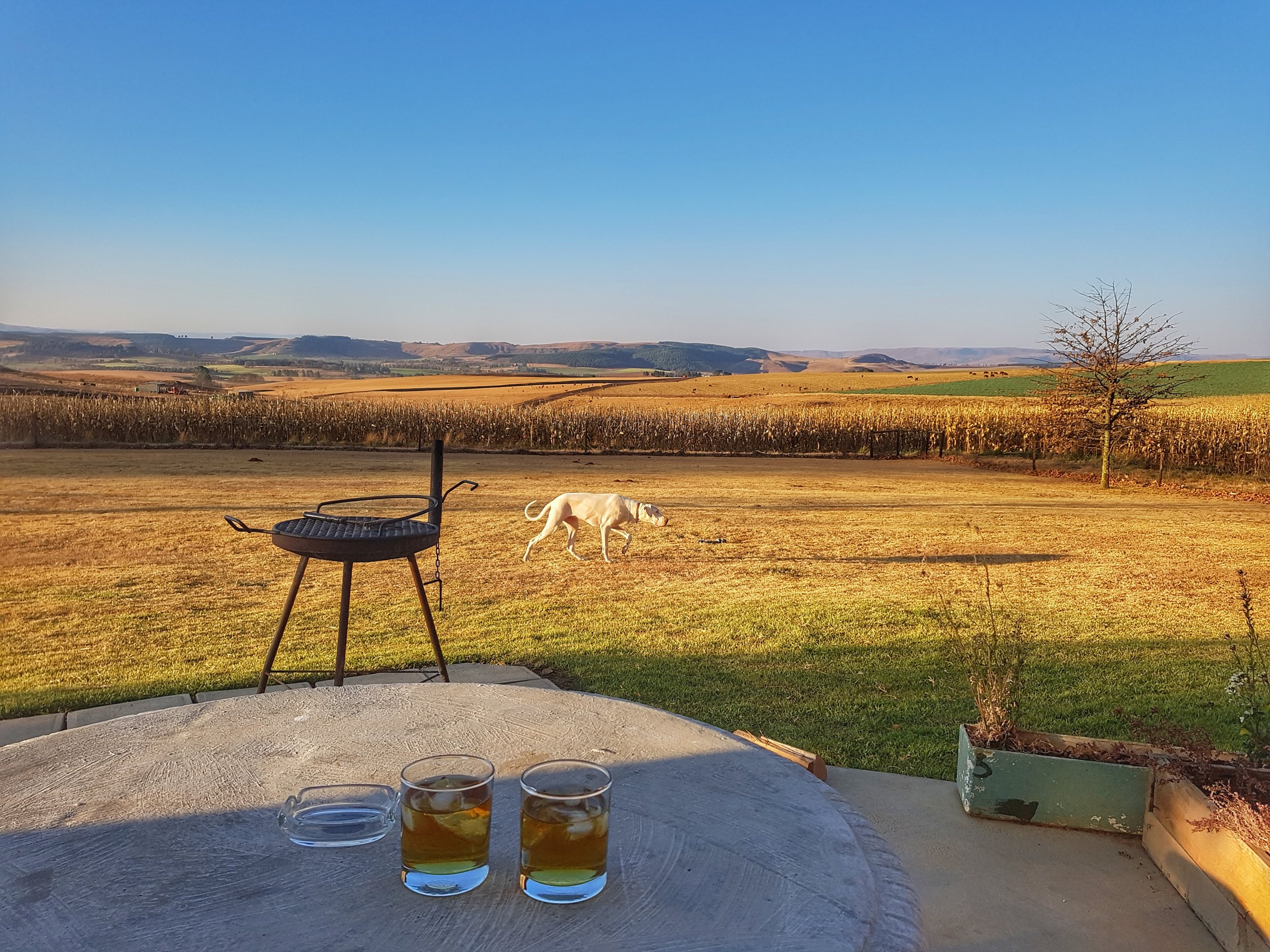 While travelling for 6 hours, we were so impressed how well our doggies behaved, they slept most of the time, so we didn't stop as much as we had planned to!
We were so happy to arrive at our cottage in Blackbrook Farm, that after settling the doggies in & letting them check out the place, we got a drink & immediately felt a sense of serenity, enjoying the beautiful view from our place.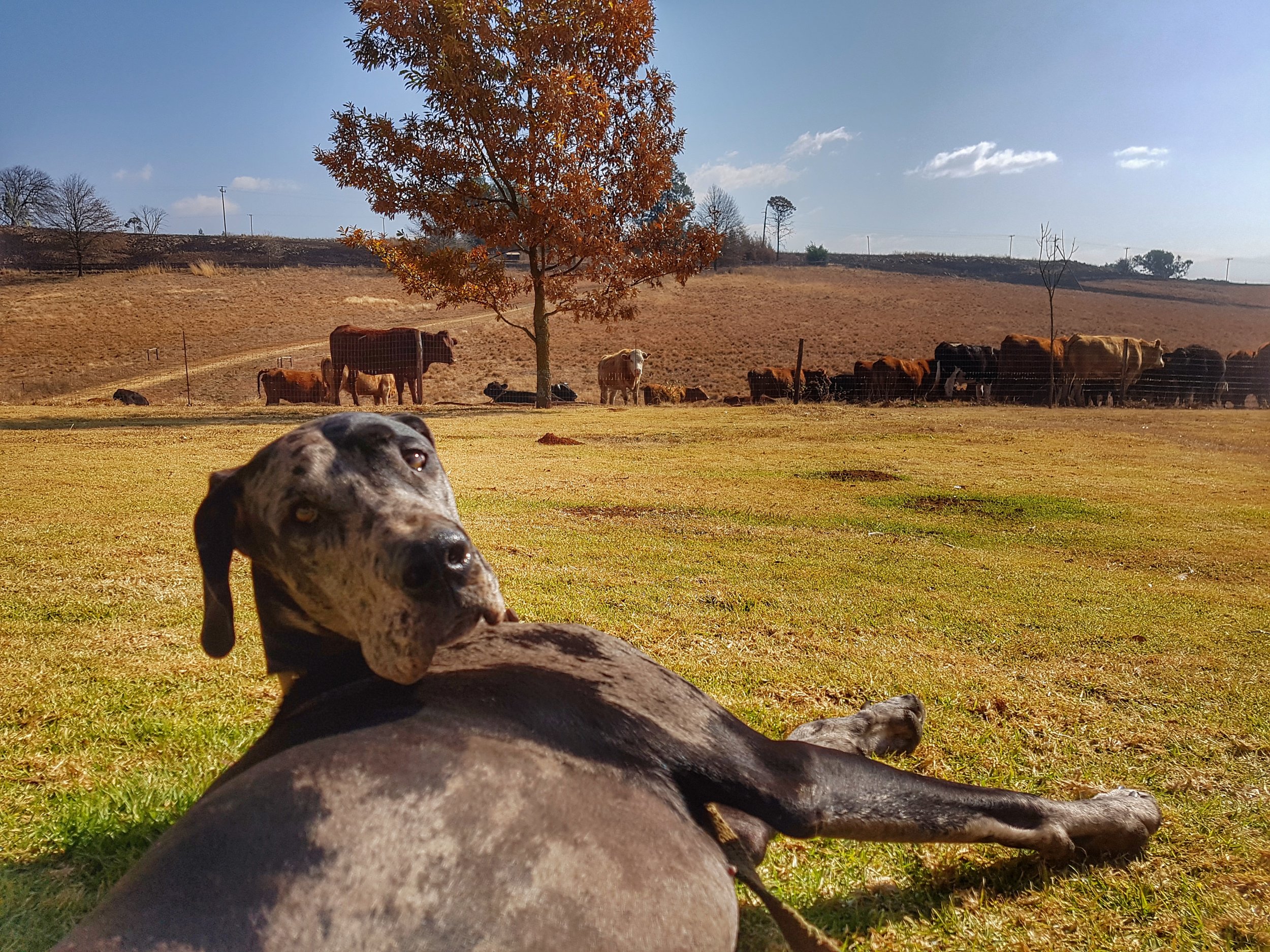 We got to experience so much of the farm life, in such a tranquil place, we had cows & donkeys coming to visit us & we got to do daily walks around the farm, enjoying the 360 views.
Although we didn't get to see snow, we had some seriously freezing days! But we were so determined to enjoy the outdoors that we even managed to braai & run around in the cold.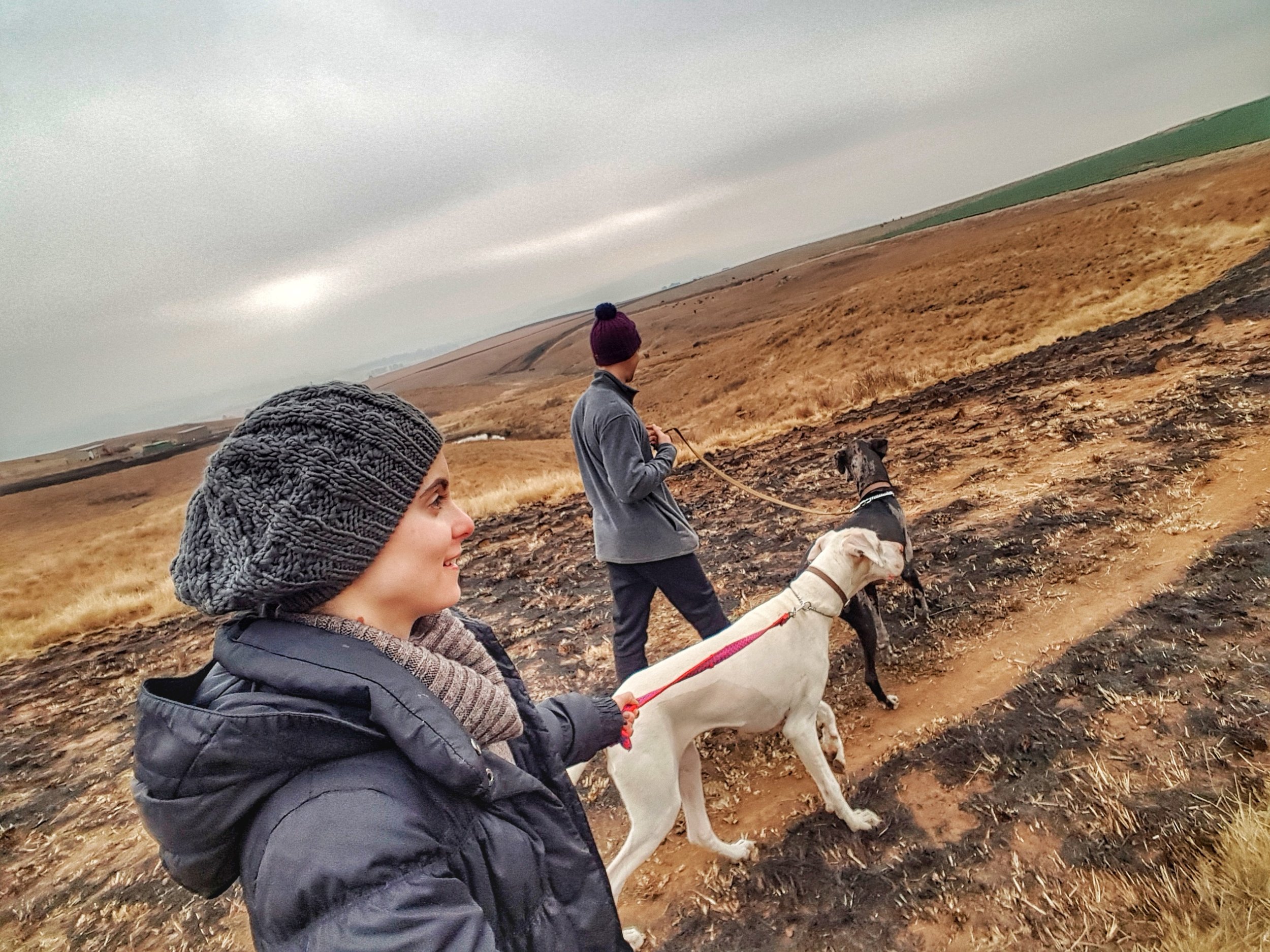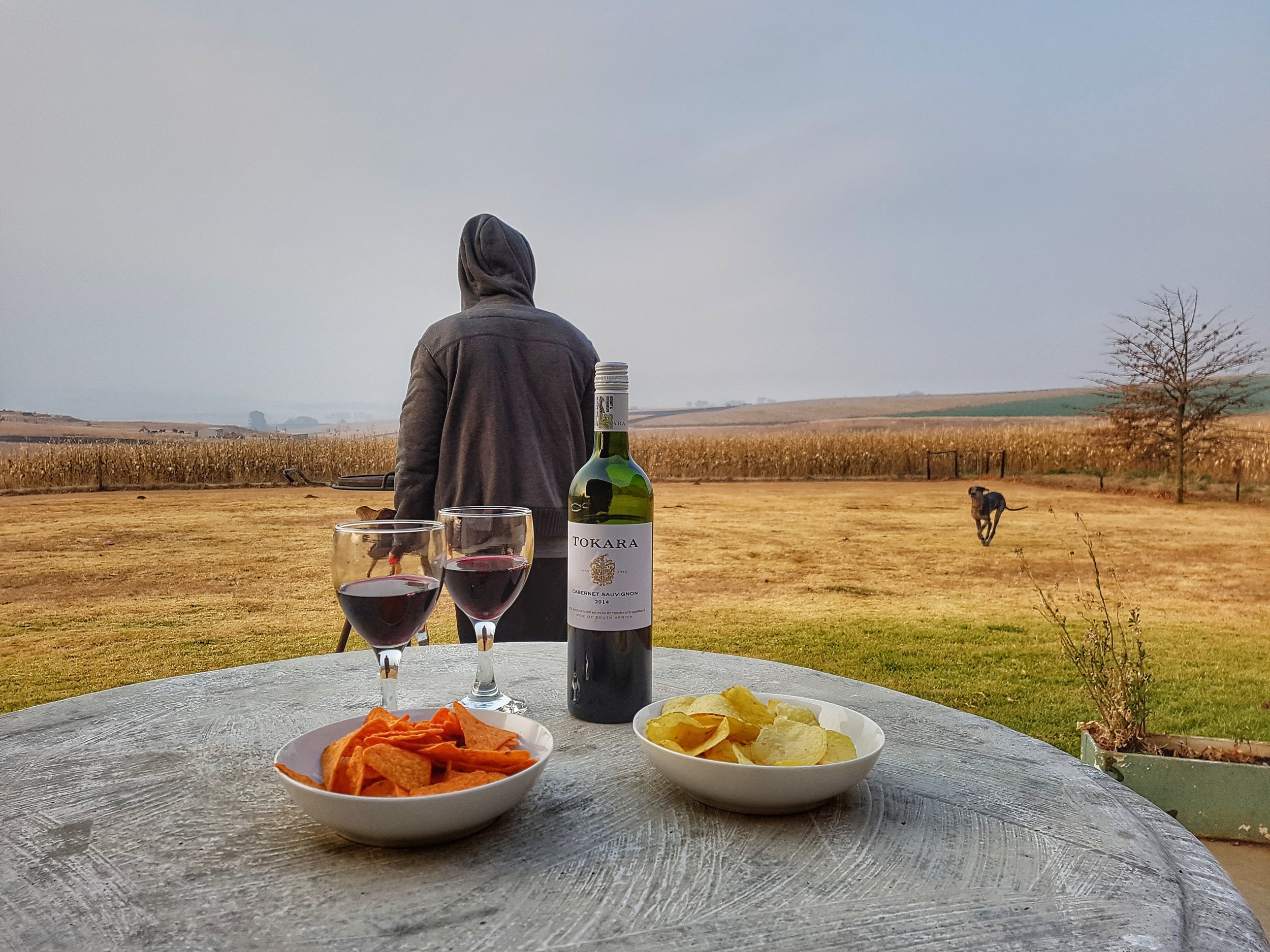 This little get away was the perfect time to reflect & set goals for the rest of the year.
The warmth & beauty of nature made us feel grounded again & so refreshed, that when we arrived back home, we felt motivated to get back into the grind!
We could not have chosen a better place to have gone to with our doggies, they had so much space to run around & our cottage was secluded from any city stress, which was exactly what we needed.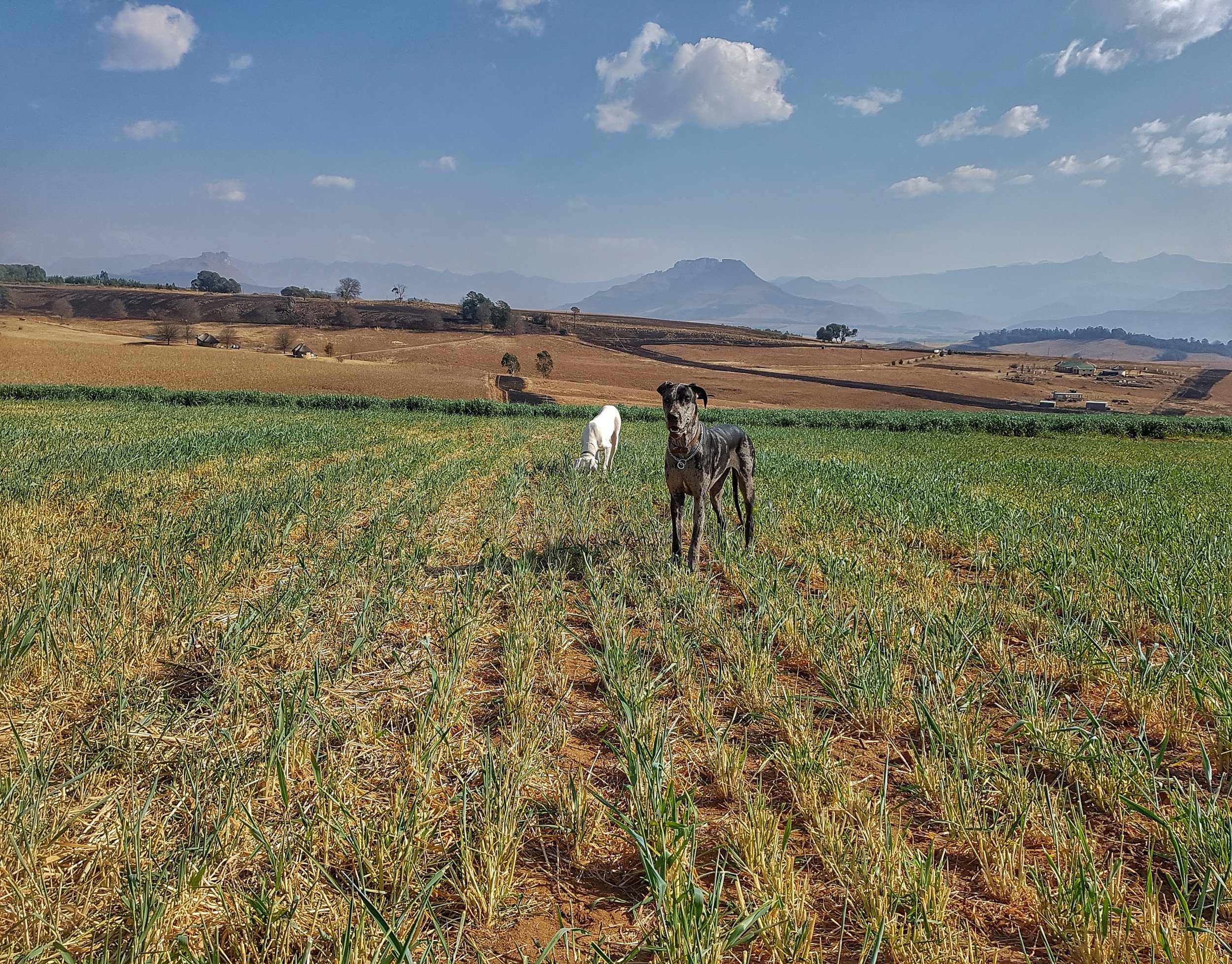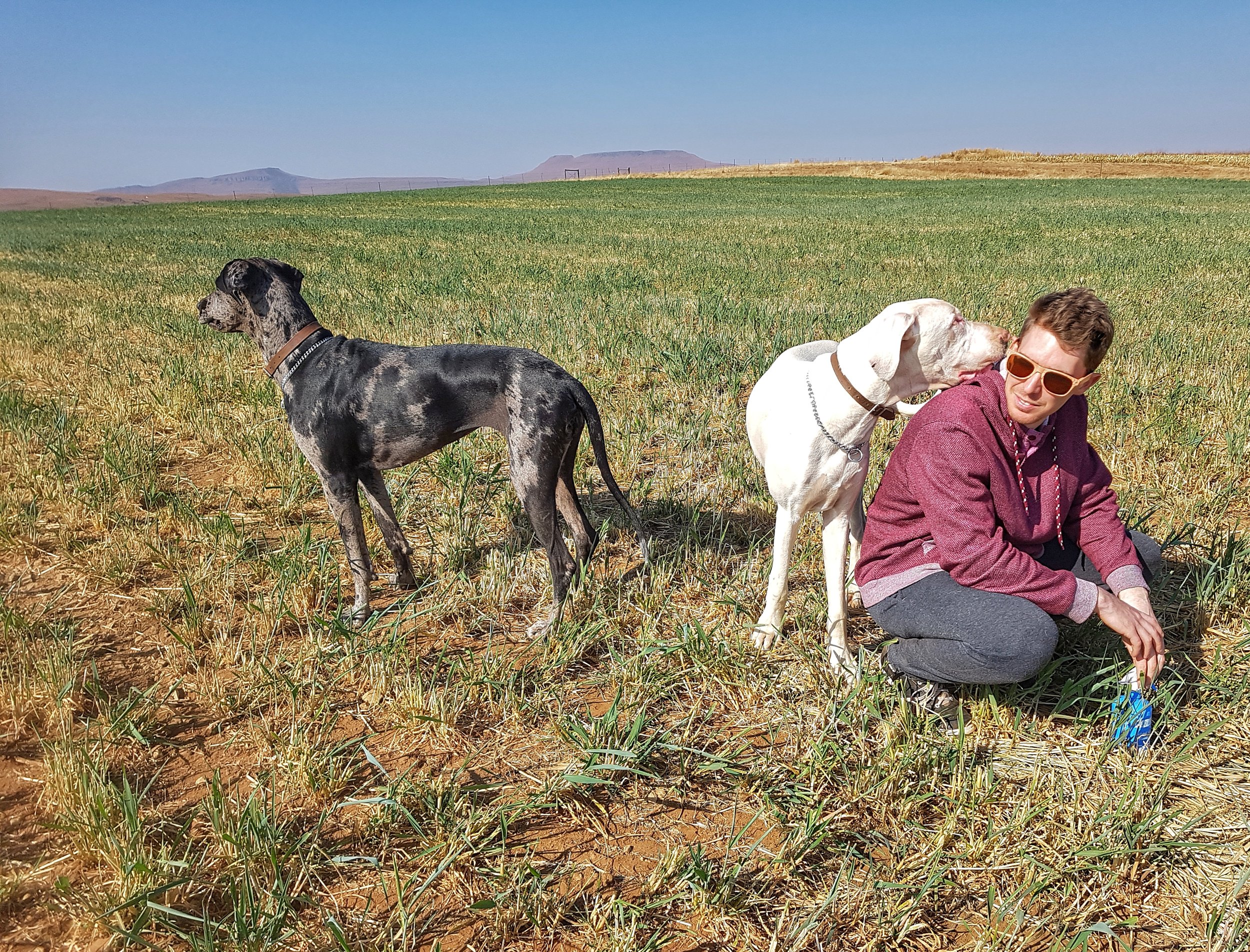 If you are looking for a tranquil get away with nature, I highly recommend staying at The Blackbrook Farm. The owners are so welcoming & they give you all the comfort you need to experience the farm life!
Where is your favorite place in the Drakensberg? Let me know if there are any places you would recommend.
Con amor
Sarita