Juice Cleanse with La Coco C
You know when you feel like you need a holiday to feel energised & revitalised? That's how I feel!
Although I've been keeping up with my exercise routine, which helps a lot with my energy levels & I've been trying to eat as healthy as possible, I've been feeling a little run-down & not 100% myself.
My energy has been on a constant low, like if I'm living on fatigue mode, I've been feeling anxious, which doesn't help with my cravings & my skin has seen better days. Can you relate?
After thinking of ways to get out of my rut & I'm sure a trip to Marbella would be the perfect solution, I thought a detox could be as good as a holiday!
I'm not really pro detoxes, some of them seem scarily extreme & unhealthy, so I started doing some research on other ways to reboot & reset my body & mind. This is when I found juice cleansing! It's a detox, but the opposite of a depriving cleanse, rather a nourishing one.
There are many ways of doing a juice cleanse, you can either do a 1 day, a 3 day cleanse or even for longer periods of time, if you have the will power! As a first timer I thought I would try the 1 day cleanse. I can fit it into my lifestyle & at least the idea of not eating solids for just 1 day doesn't sound so terrible.
There are quite a few companies that offer cold pressed juices & juice cleanse packages. Although now I'm looking at getting my own juice extractor! To be convenient this first time, I chose La Coco C Food Purveyors 1 Day Juice Cleanse Package. They not only have a great variety of juice cleanses, but their lovely café breaths healthy living throughout their menu.
Before I get into my 1 day juice cleanse, I would like to share the idea behind juice cleansing with you. The point of juicing vegetables & fruits, is to separate the fiber from the juices, so that our bodies can absorb nutrients quicker & give our digestive system a break from digesting foods. This helps our bodies flush toxins out of our systems & recharge our organs.
ONE DAY JUICE CLEANSE
During the cleanse no caffeine, alcohol or solids are ingested. The day is filled up with cold pressed juices & a detox soup with a combination of herbal teas & lots of water.
I started my day at 9am with a cup of warm lemon water. I'm not going to lie, it wasn't easy trading my coffee for this! But after reading about all the benefits it has, from improving digestion, reducing inflammation & boosting the immune system, I will try make this part of my morning routine.
At 9:30am it was time for my first juice, SUPER which was a green power house! With kale, spinach, cos lettuce, celery, cucumber, apple, lemon & ginger. It was so refreshing & made me feel energised. By far my favorite juice!
After having my juice I felt like I needed a little something to settle my tummy so I had a cup of mint leaves tea. With spearmint & peppermint, it helped me feel satisfied.
Then it was time for the SWEET juice. At 11:30am I was starting to feel hungry now & a bit tired. I was happy to drink up kale, cucumber, apple, fennel, pineapple & thyme. It was really good as well!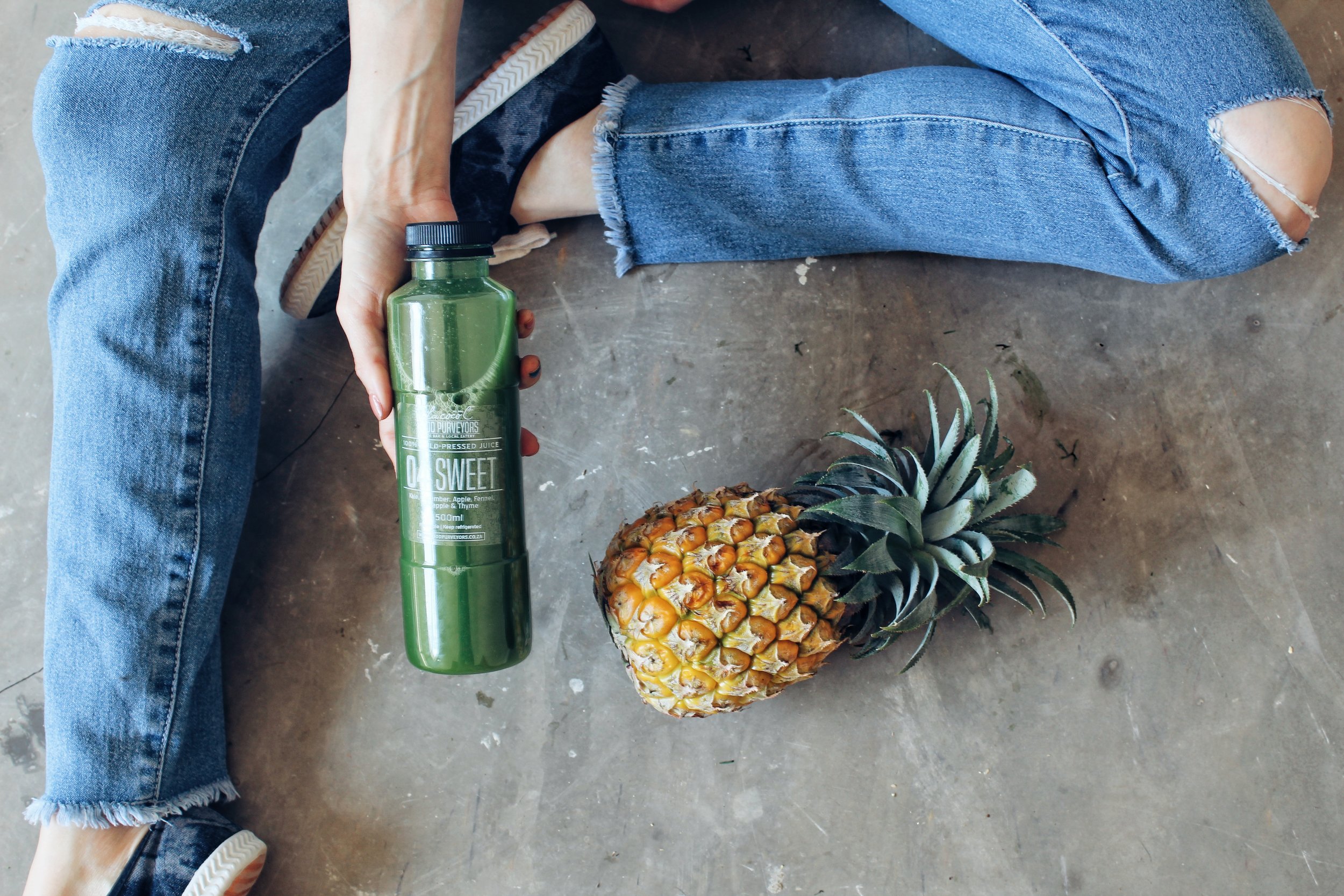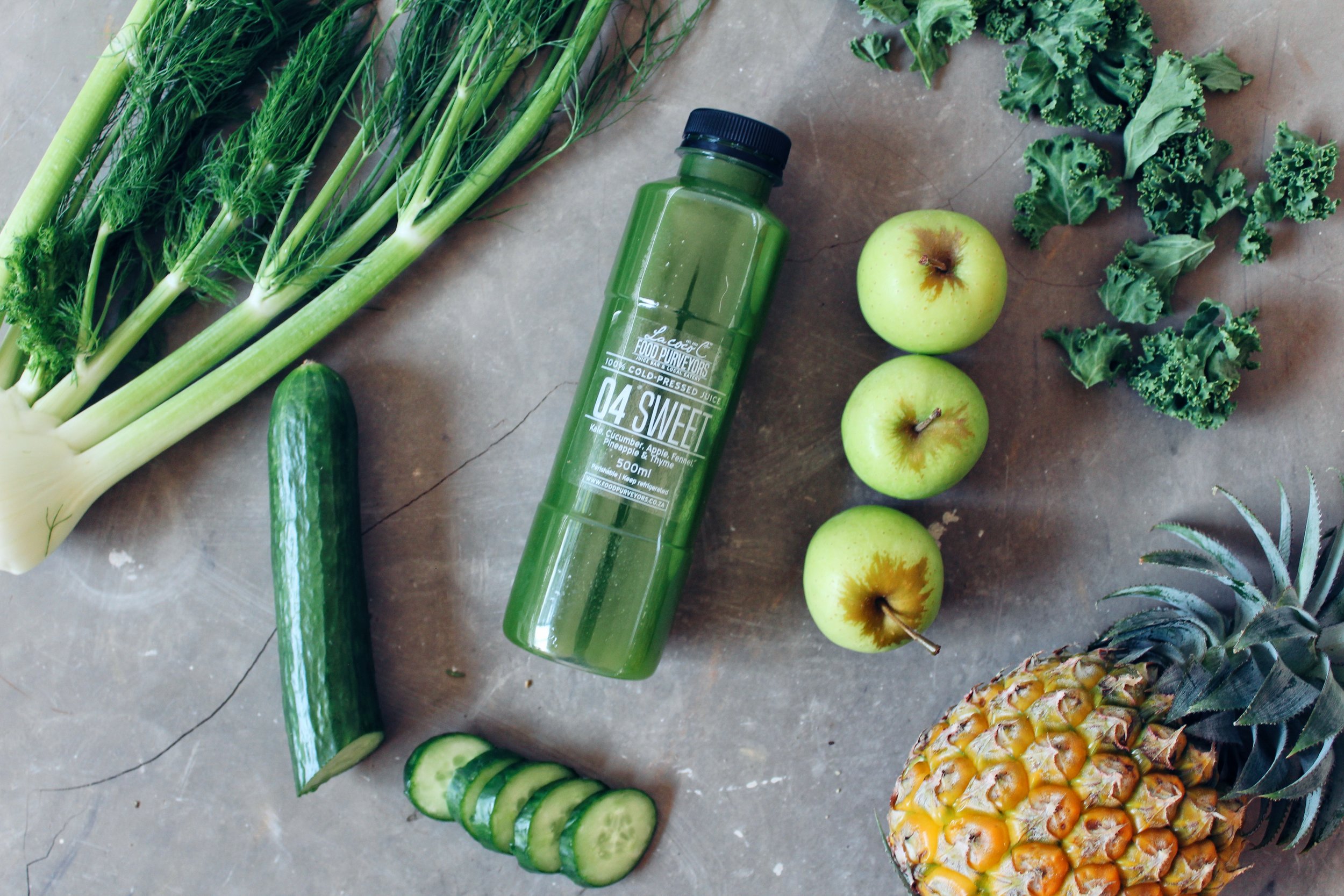 Then I had a cup of lemon peel & ginger root tea, which was so soothing!
When it was time for the next juice, around 2pm, I definitely needed a pick me up! The ROUND UP was the perfect combination of sweetness to give me energy, with beetroot, apple, lemon & ginger.
At this point I was feeling full of fluids! I wasn't necessarily hungry but I wanted something to chew...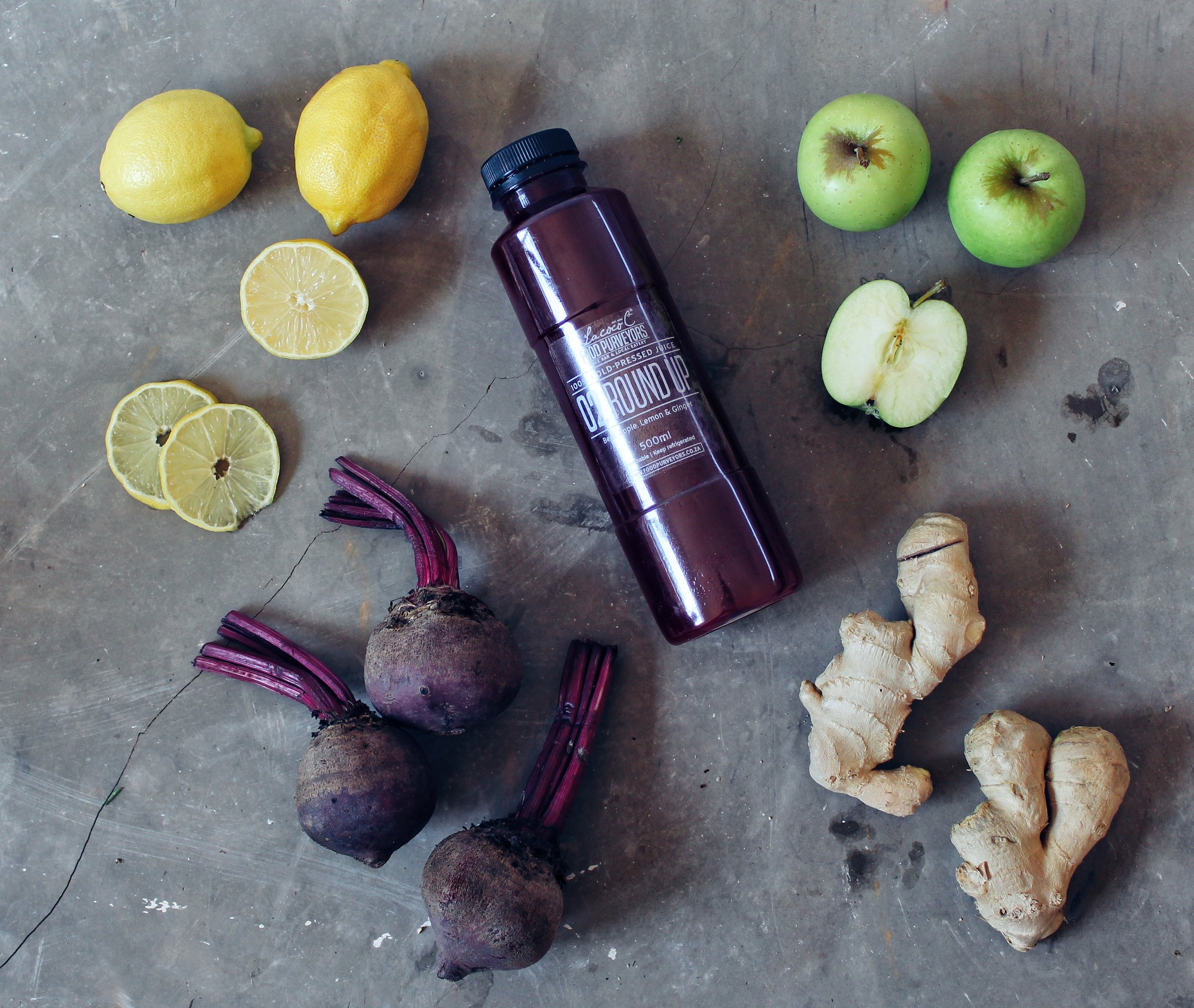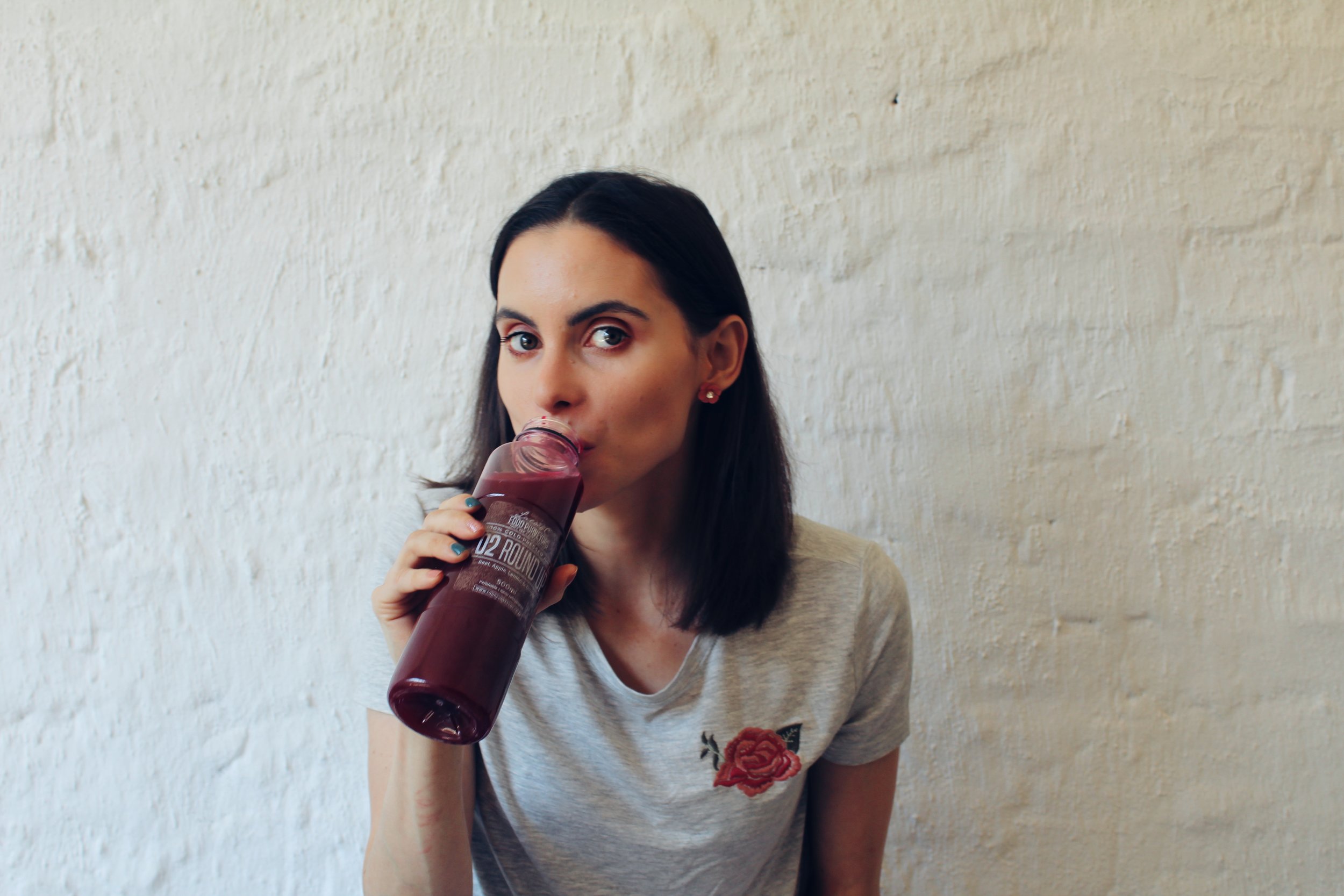 Feeling very sleepy, I patiently waited for 4pm to have the RECHARGE juice. With orange, carrot, lemon & turmeric, it was good but I did struggle to finish it. I'm not a big fan of carrots, but it made me feel satisfied & healthy.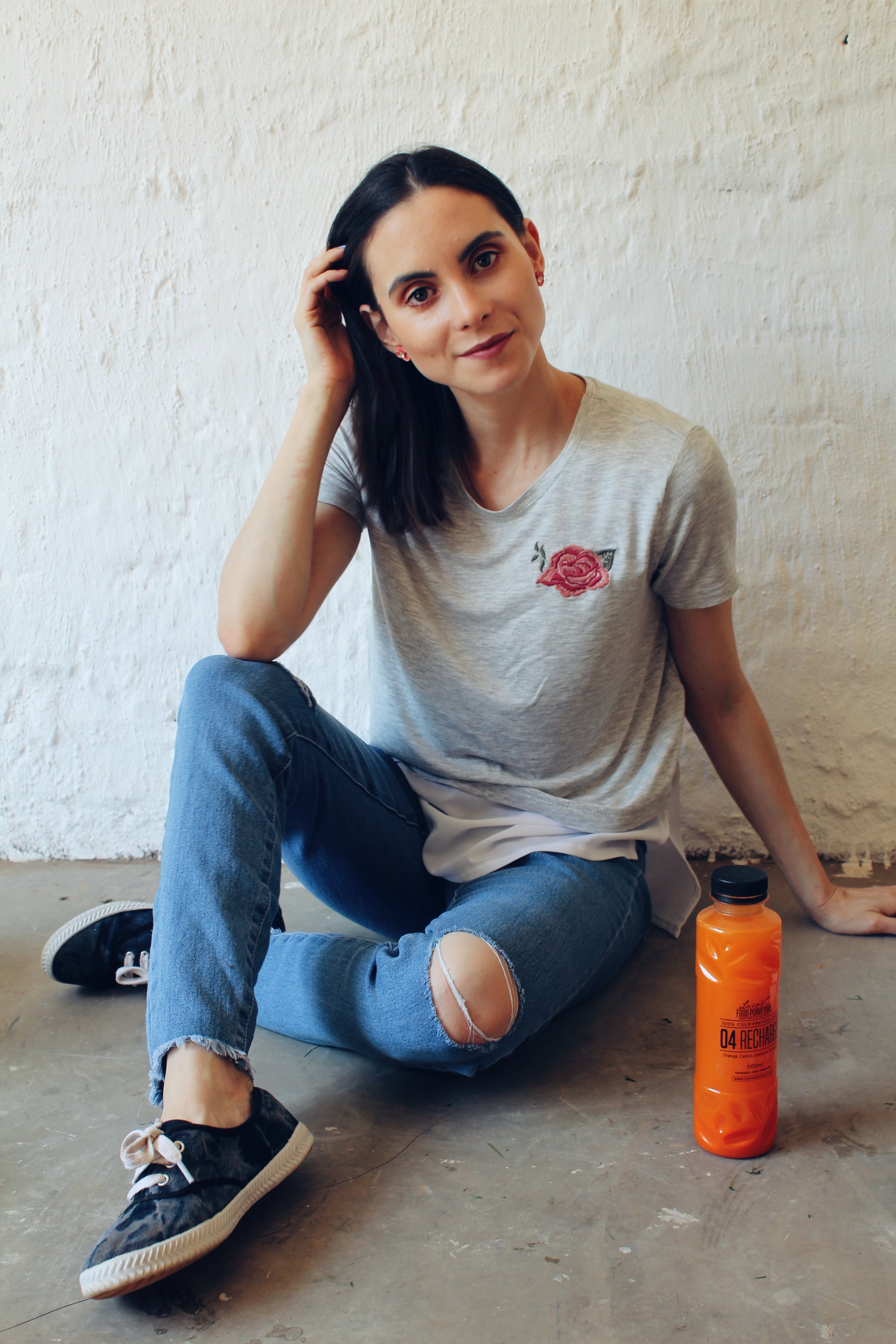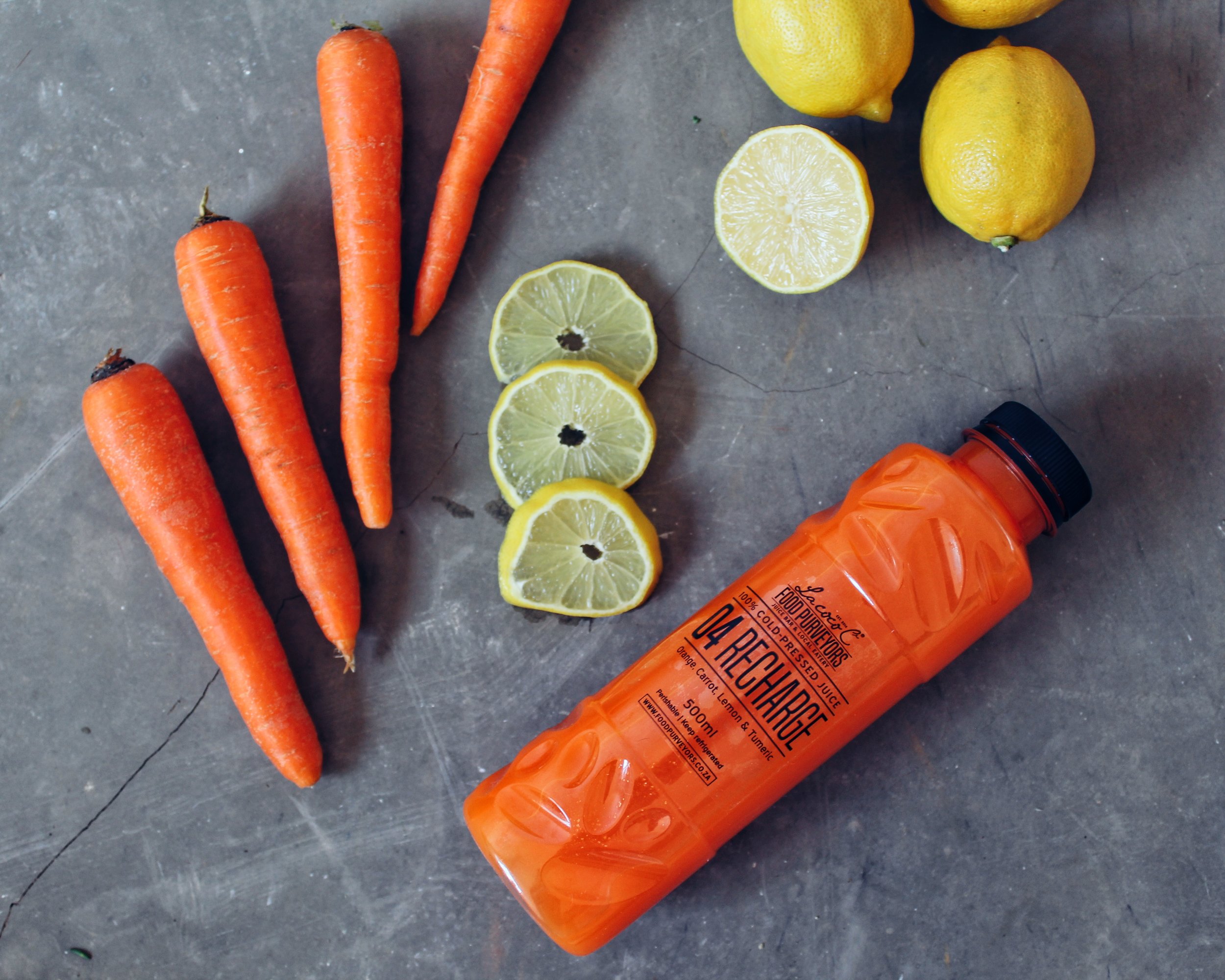 By this time in the afternoon, I was feeling lethargic & very tired, so I had a little nap, which did me good! When I woke up I felt well rested but had a nasty headache.
Around 7pm, I felt like I needed a little more than a juice, so I had the detox soup, which was just what I needed! It didn't take my headache away, but it was comforting & made me feel satisfied. I'm so glad I decided to leave the detox soup for the evening, so that when I went to bed my stomach wouldn't be growling!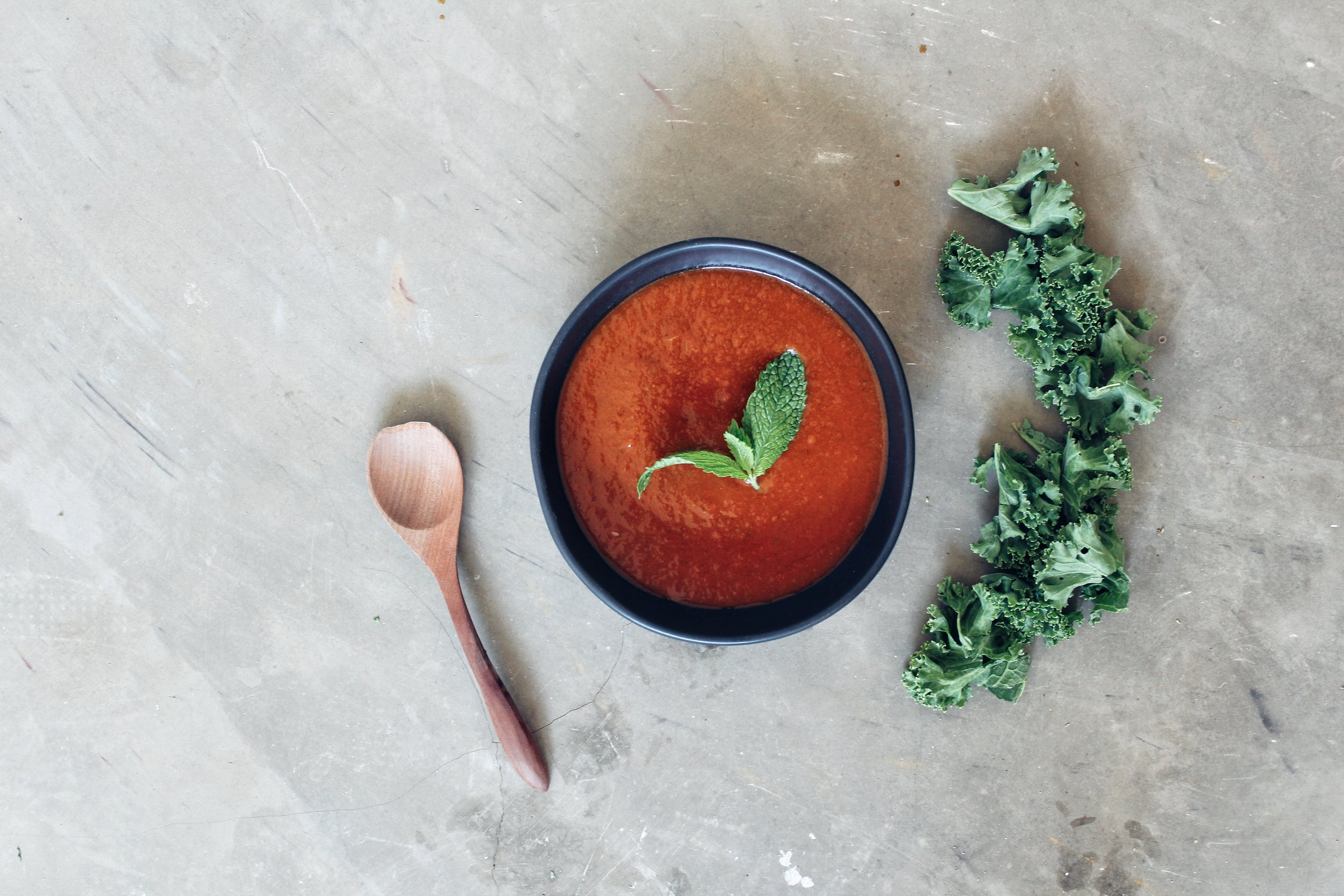 After the soup, it was time for the last juice of the day, CRISP. With pineapple, carrot, mint,cucumber & lemon, it was very refreshing. I really struggled to finish it, as I was a bit tired of having fluids!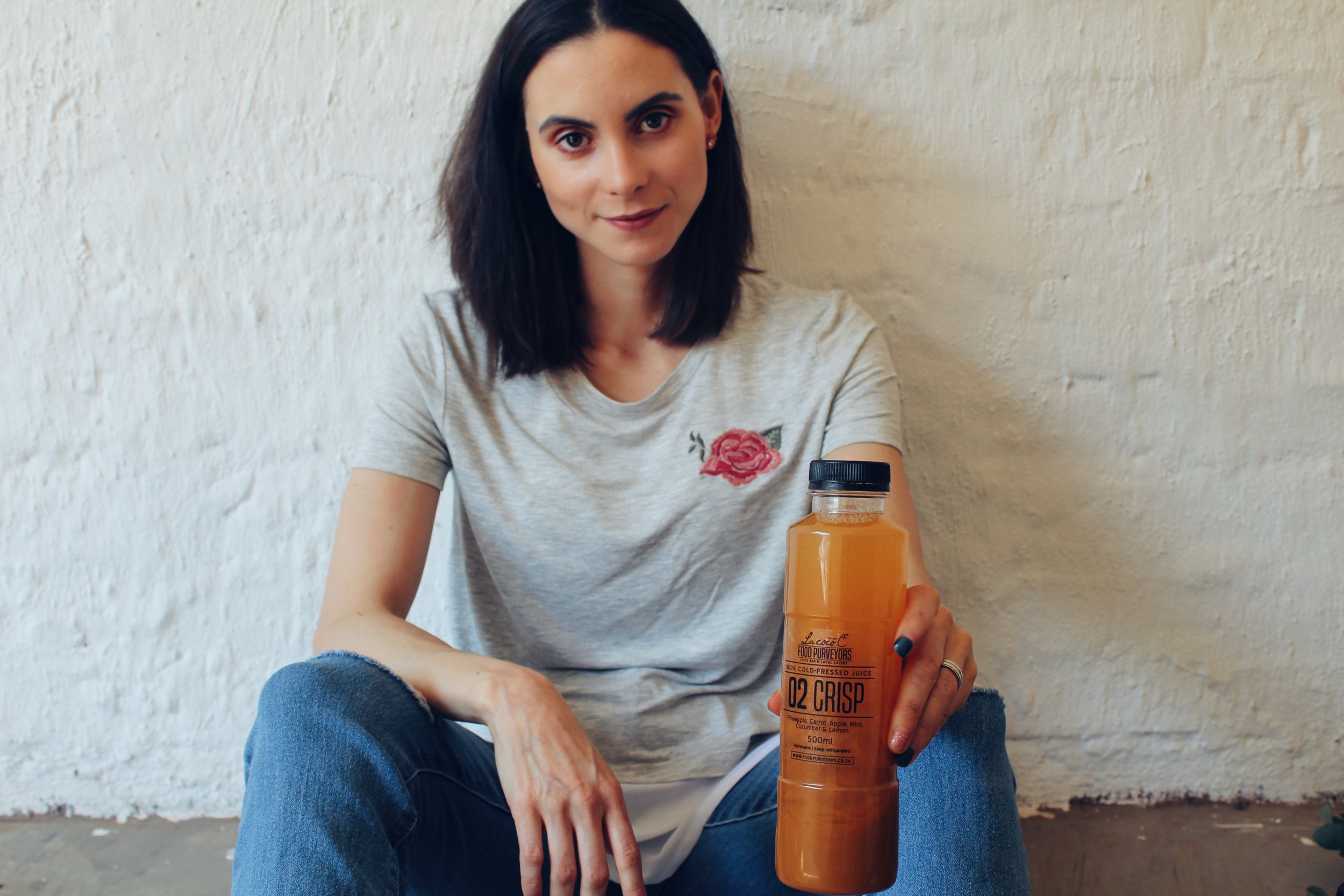 I ended my cleanse with a ginger root tea, this warm & fiery infusion calmed me down for bed time.
When I went to bed I wasn't hungry but my head was going to explode, so I struggled to fall asleep. I'm happy to say the next morning I woke up feeling like a new person! Headache was gone, I felt energised & I could feel my body detoxing.
What I can take from this experience - it wasn't easy only drinking juice & fluids for a day, but actually it's a lot of juice to drink up! Each bottle contains 500ml of 100% cold pressed juice. I was happy with the variety of the juices & after drinking every juice, I felt so good! Overall the side effects weren't so bad, except for the nasty headache!
My hubby asked me if it was worth it & on the day I would of probably said no, but I felt so good the next day, that it was definitely worth it. Giving my digestive system a break & nourishing it with with so many vitamins, minerals & antioxidants was exactly the holiday my body needed. I feel full of energy, less anxious & I'm not craving caffeine or chocolate, which hasn't been the case in a long time!
I do believe juice cleansing is not for everyone & although I would do it again, not any time soon! I don't think I will do it for longer than a day. However I will introduce more cold pressed juices to my diet on a daily basis. It will make it easier to get all the servings of vegetables & fruits I need in a day to keep nourishing my body!
If you are thinking of doing a juice cleanse, do your research & if you need to, consult your doctor to make sure you won't be doing any harm to your body.
I'm so glad I could share my experience with you & I hope you found it helpful.
What are your thoughts on juice cleansing & detoxes?
Con amor
Sarita