Cocido Memories
A dish that brings back so many memories... It takes me back to long lunches, eating Cocido Madrileño (local Madrid's stew) with family and friends.
Although the traditional dish is more complex, consisting of a 3 Course Meal, this Chorizo and Chickpeas combination make an easy and quick replica of a Cocido.
My version is not traditional but it has Spanish flavors that will delight your senses!
Preparation & Cooking time: 25 min; Serves 2 portions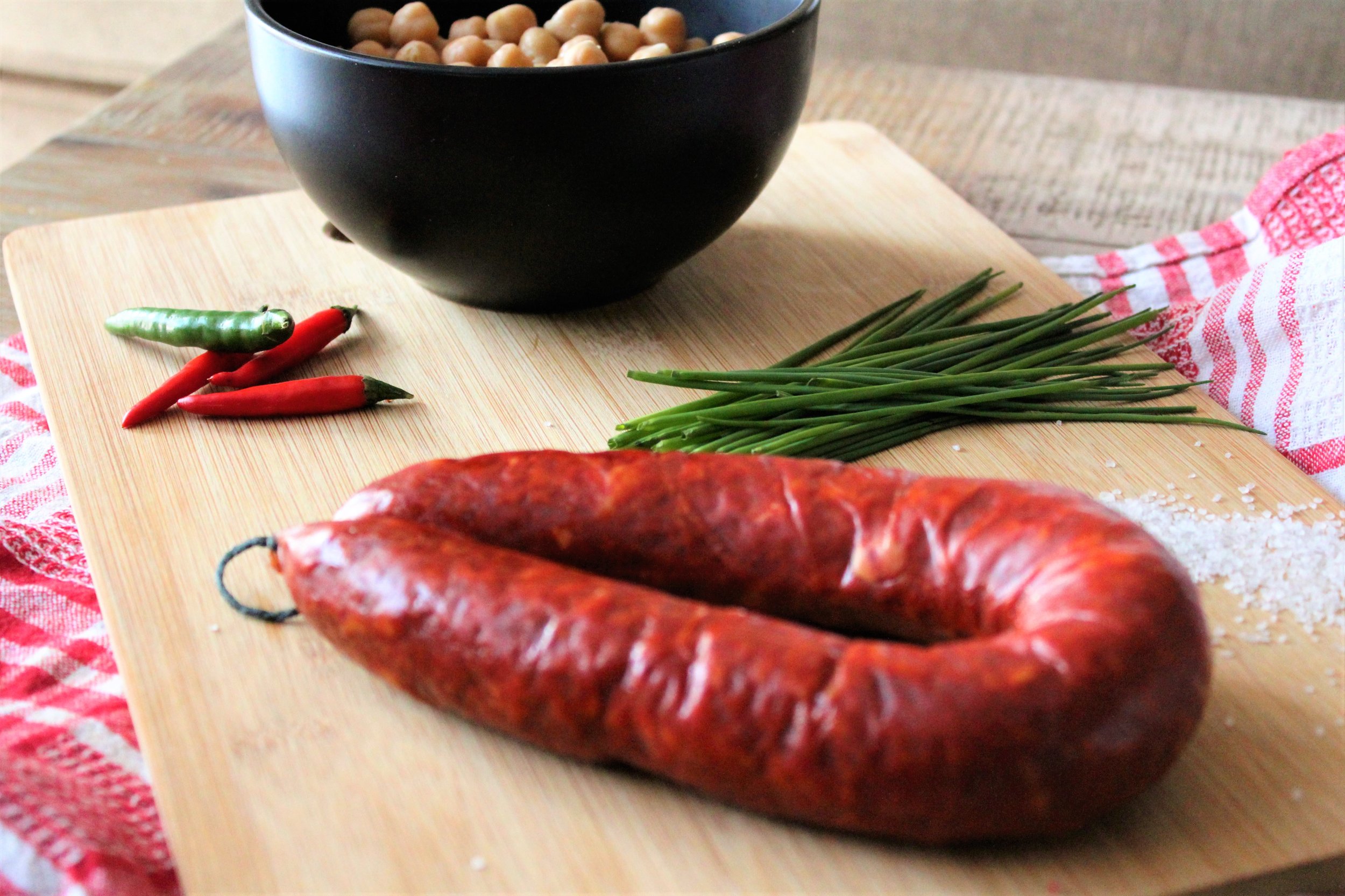 2 Tbsp olive oil
1 fresh chili
1 Spanish chorizo (250gm) - sliced diagonally into half cm slices
1 tsp minced garlic
Half chopped onion
Tin of Chickpeas - washed & drained
Half cup chicken stock
Handful chopped chives
Half tsp salt
instructions
Heat up a large non stick pan with olive oil, infuse with 2 chili stems over medium heat for 2 minutes, until chilis change color, and remove stems.
Add the chorizo slices, frying them till golden brown on each side. It will take 2-3 minutes to get a lovely Spanish aroma.
Keep the pan on medium heat, add onions and garlic, sauté them for 4 minutes, until onions are translucent. You can bring the heat down so the garlic won't burn.
Next the Chickpeas and the stock go in. It's this part of the recipe that takes me back to Cocido moments, the aroma of the stock cooking with the chorizo.
Let it simmer, stirring now and then, until most of the stock is reduced and the chickpeas are soft & have a slight red tint from the chorizo.
Lastly add the chives and salt before serving.
Serve it warm.
Give it a try & let me know what you think!
Con amor
Sarita
Enjoy it with
your favorite
RED vino!