Buenos Dias Bowl
Somebody said breakfast is the most important meal of the day... & It should also be the most beautiful! The first thing that comes to mind when I want to make that beautiful brekkie is FRUIT. Don't get me wrong, I also think eggs & chorizo are as special, just some mornings that pick-me-up meal is all about refreshing fruity colors.
I have to be honest though, I was never a big smoothie drinker, but since I got spoiled with a Nutribullet, all kinds of smoothies have become a staple. There any many ways of making smoothie bowls, this one is my daily go-to recipe.
Preparation & Cooking time: 5 min; serves 1 big bowl / 2 small bowls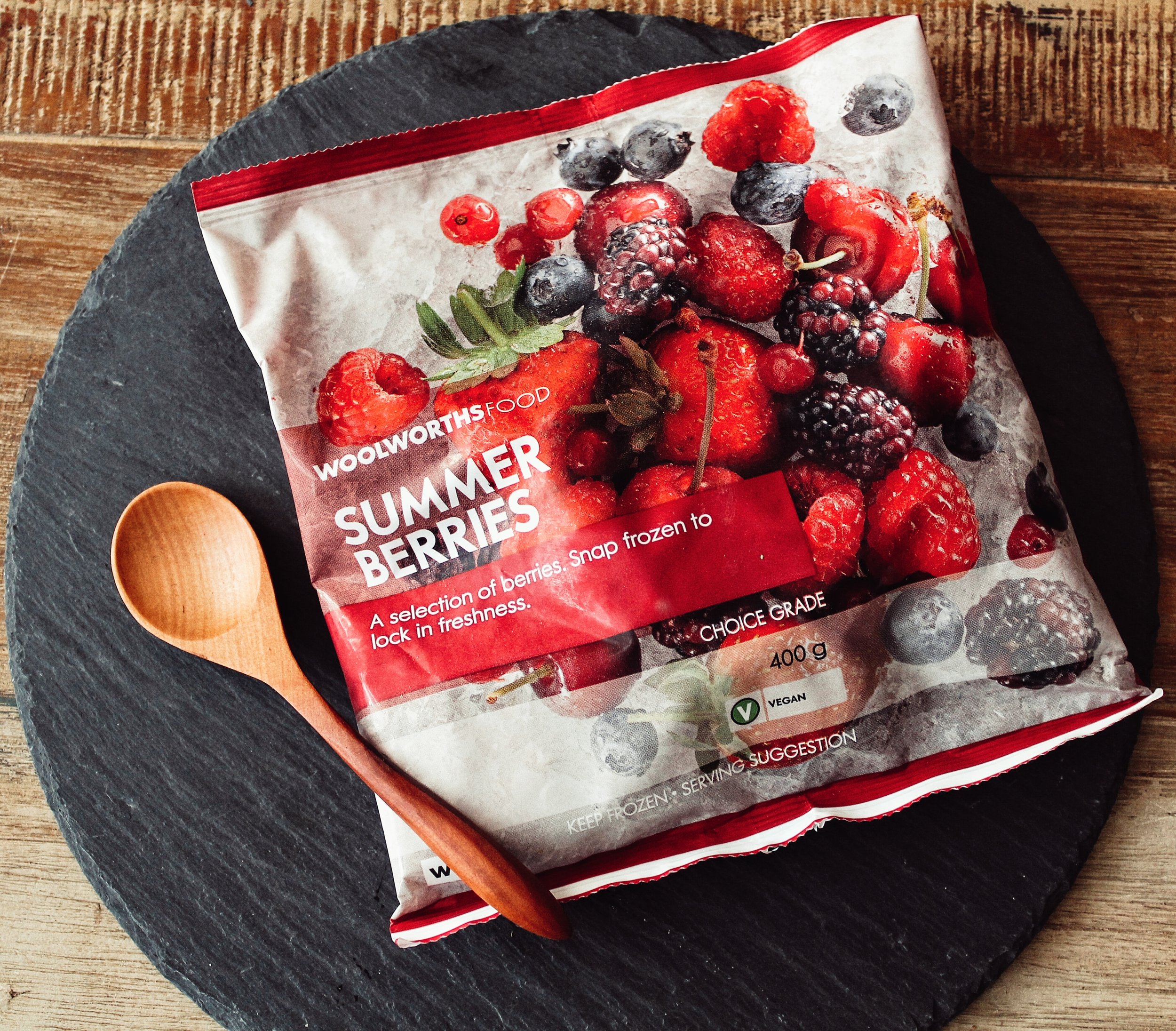 For the smoothie:
Handful baby spinach/kale
1 fresh banana
1 cup frozen mixed berries (I get the frozen Summer Berries at Woolworths)
1 & ½ cups mixed berries juice (or any other you have at home - apple, orange also go well)
3-4 ice cubes (optional - if you are not using any frozen fruit)
For the topping:
1 Tbsp descicated coconut
Handful banana chips
Handful blueberries
instructions
Grab your blender or Nutribullet and add the spinach, placing it at the bottom. Then add the banana and berries. Pour the juice and ice if you are using it. Blend it for 20-30 seconds, until you get a thick and smooth consistency.
Pour smoothie into a bowl and add the toppings, decorating it any way you like.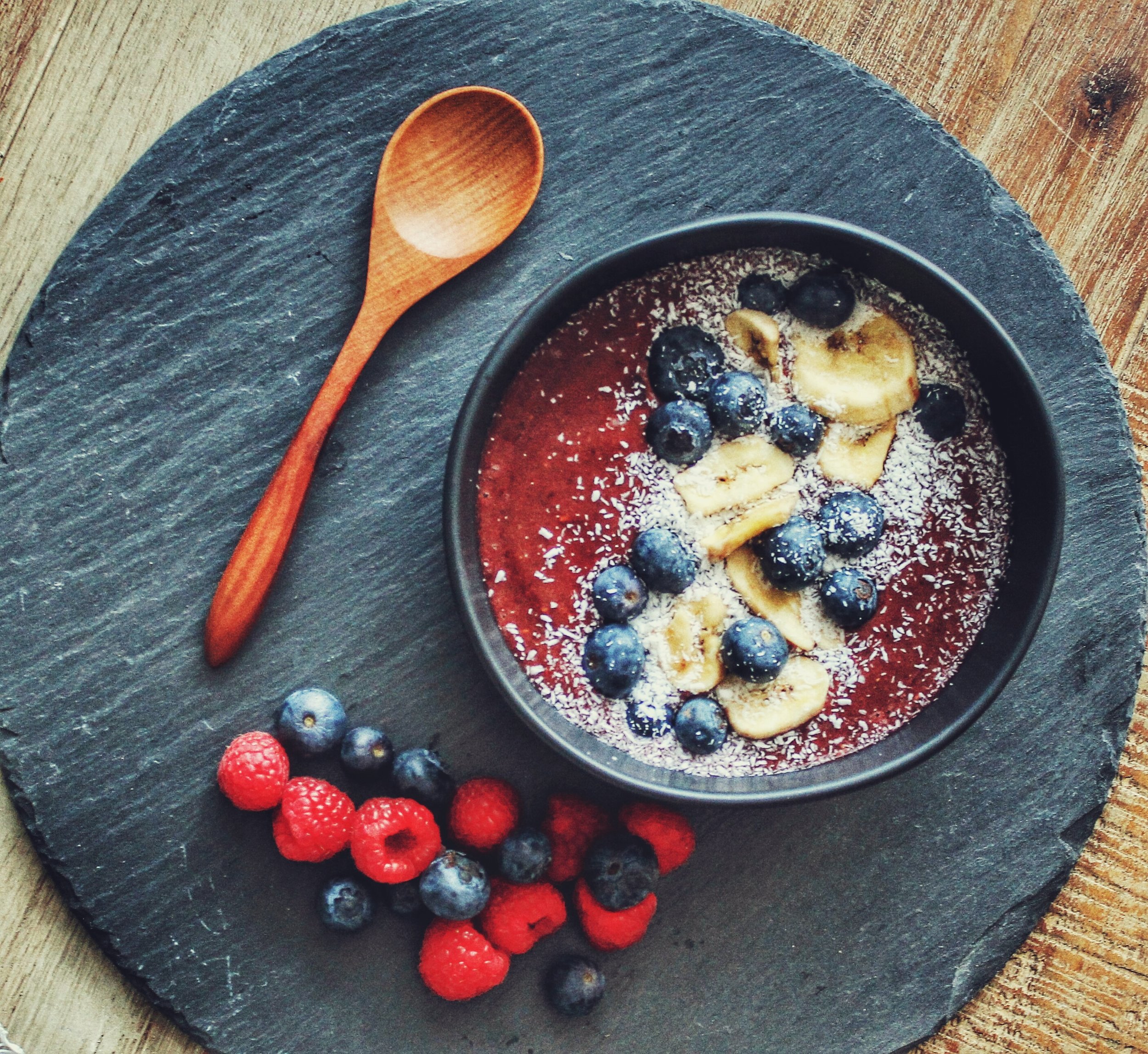 Have you also become a smoothie bowl fanatic?
If you tried mine, let me know!
Con amor
Sarita