Sharing @The Common Room
Craving for new things in our city, I was so excited to experience Menlyn Maine with my hubby, the new heart of entertainment in Pretoria!
After having a look around between shops & cafes, we decided to check out The Common Room.
Their invitation - make yourself at home, definitely raised our expectations.
As we walked in, I immediately fell in love with the homely style & old world décor, creating an English Pub atmosphere, that was so welcoming.
I was surprised to be seated in a private room, like an old fashioned gentlemen's lounge, that made me want to stay there all day!
While looking through the menu, we ordered our first drinks. I was so excited to see my favorite sparkling wine listed - Lambrusco, & of course I had to order a glass! My hubby went for an interesting named, craft beer - Fokof lager.
When our drinks arrived, I felt transported to the 20's, with an elegant wine glass. Enjoying this unique experience while sipping my wine, we went through the food options.
With a strong Mediterranean influence through out their menu, we felt inspired to share our meals.
As a starter, we shared the Antipasto Plate. It came with everything you would want to get your taste buds going, cheese, cold meats & vegetarian options. Definitely value for money.
Then we topped our drinks up & while enjoying their great selection of music, we dug into their recommended, TCR Platter, full of delicious meat.
After sharing such lovely food, we were so satisfied but we had to try a dessert... I mean who can say no to their Frangelico Cup with Nutella cream?! It was great, although I wouldn't specifically go there just for their dessert.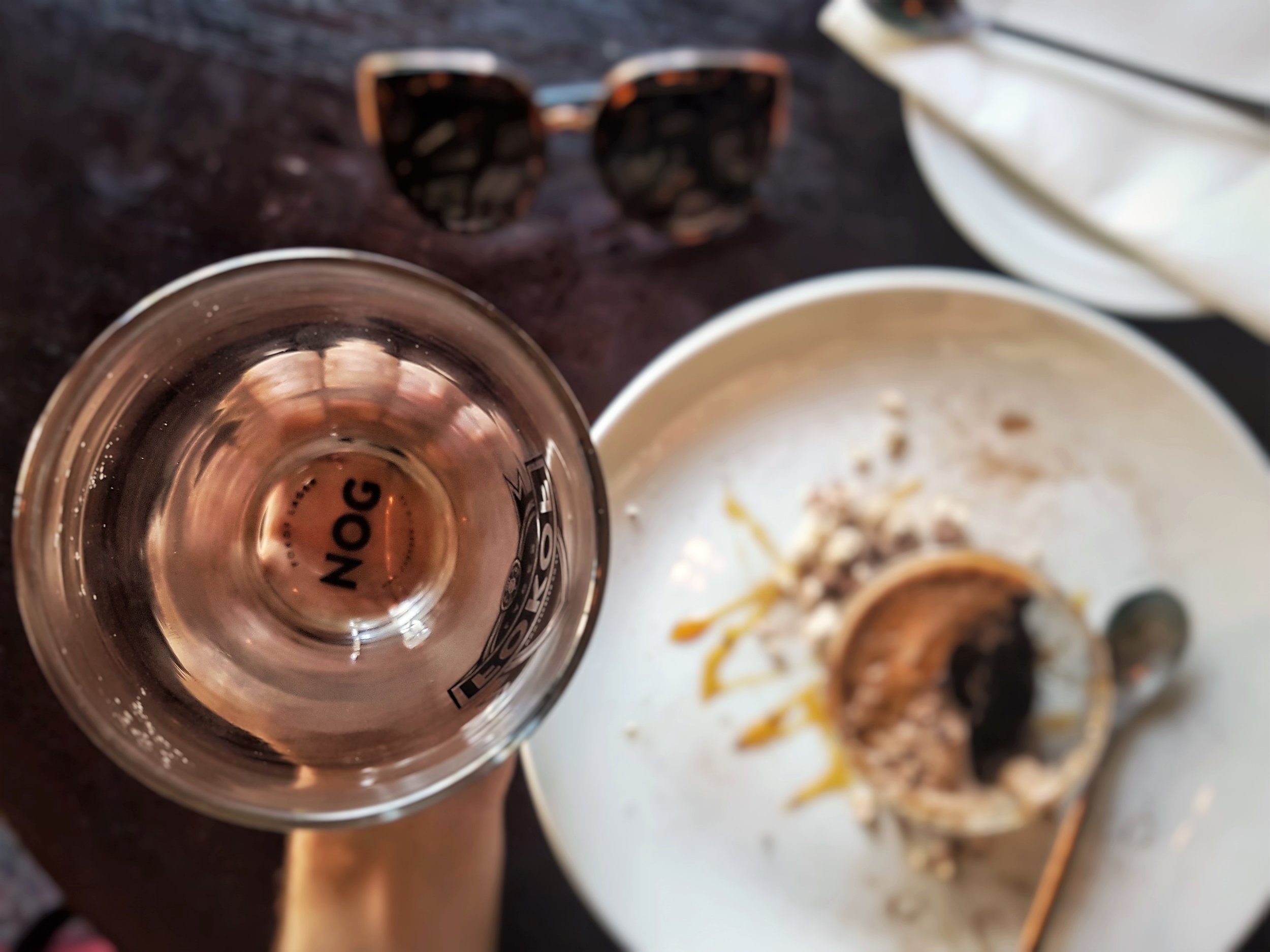 This new experience, was topped with great service & an attentive manager, living up to our expectations.
If you are looking for great vibes & food make The Common Room a visit.
We will back soon!
If you get to experience it, let me know your thoughts.
Con amor
Sarita
P.S. Being the sneaky person that I am, I had to share with you the restroom (I love that mirror)